Il pleut sur mon cœur ...
13:54
It 's
cold
and
winter
has brought with it
the seasonal's illness.
But it is also

true that

if the winter

has

many faces

negative

,

it

has

also very

positive

. Which one? First ...
it's

my

favorite time of year

.

Second, the winter

gives me

the opportunity to read

quiet

and

calm

on

the couch

, at home,
without making
me
feel guilty of this
and

without

the anxiety

to hear

wasted

the sun's rays

that fall

on the ground

.

Because - in the end -

it's too cold

to do anything

...
So ... I read ... a lot... and below there are the books that I love much:
to Deceive
by Tasha Alexander
William Morrow
Paperbacks
--o--
01. And Only to Deceive
02. A Poisoned Season
03. A Fatal Waltz
3.5. Emily and Colin's Wedding: A Tears of Pearl Prequel Story
04. Tears of Pearl
05. Dangerous to Know
06. A Crimson Warning
07. Death in the Floating City
08. Behind the Shattered Glass
09. The Counterfeit Heiress
9.5. Star of the East
10. The Adventuress
10.5.That Silent Night: A Lady Emily Christmas Story
11. A Terrible Beauty
Emily agreed to wed Philip, the Viscount Ashton, primarily to escape her overbearing mother. Philip's death while on safari soon after their wedding left Emily feeling little grief, for she barely knew the dashing stranger.
But her discovery of his journals nearly two years later reveals a far different man than she imagined-a gentleman scholar and antiquities collector who apparently loved his new wife deeply. Emily's desire to learn more about her late husband leads her through the quiet corners of the British Museum and into a dangerous mystery involving rare stolen artifacts.
To complicate matters, she juggling two very prominent and wealthy suitors, one of whose intentions may go beyond matrimony into darker realms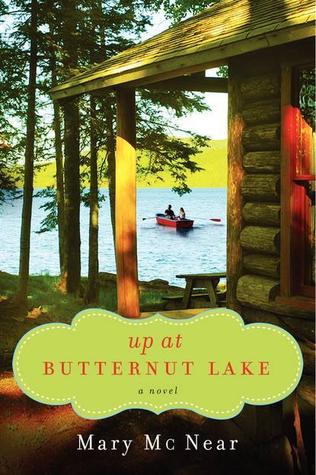 Butternut Lake
by Mary Mc Near
William Morrow
Paperbacks
--o--
"
The Butternut Lake Trilogy
"
01. Up at Butternut Lake
02. Butternut Summer
03. The Night Before Christmas
3.5. Moonlight on Butternut Lake: A Novel
---
In the spirit of Kristin Hannah and Susan Wiggs, comes this debut novel-the first in an unforgettable new series by Mary McNear



It's been ten years since Allie Beckett crossed the threshold of her family cabin at Butternut Lake, Minnesota. Now, newly widowed after the death of her husband in Afghanistan, she's returned with her five-year-old son.




There, she reconnects with the friends she had in childhood-best girlfriend Jax, now married with three kids and one on the way, and Caroline, owner of the local coffee shop. What Allie doesn't count on is a newcomer to Butternut Lake, Walker Ford.




Up at Butternut Lake follows these four unforgettable characters across a single summer as they struggle with love, loss, and what it means to take risks, confront fears, and embrace life, in all of its excitement and unpredictability.




Allie Beckett could never have imagined, when she ran away from her old life, that she was running into a whole new life, up at the lake….